Personalized LASIK Calculator
Almost anyone can save $25,000 by having a Vision Correction procedure. Test it out below and see how much you can save.
Cost for One Box of Contact Lenses
Cost for One Pair Prescription Glasses
Cost for One Bottle of Contact Lens Solution
Cost for One Pair Prescription Sunglasses
Amount I Spend Each Year on Glasses and/or Contacts:
Years Until I turn 60
Number of Years I've Worn Glasses/Contacts
By the Time I Turn 60 I will have been Purchasing Glasses and/or Contacts for
Amount I Will Spend on Glasses and/or Contact Lenses By the Time I Turn 60:
So, If I Am A Candidate, Can I Afford to Have LASIK?
My Cost for LASIK Procedure
Age at the Time of my LASIK Procedure
Cost for One Eye Exam Every Two Years
Amount I Could Save on Glasses and/or Contacts by having LASIK Procedure: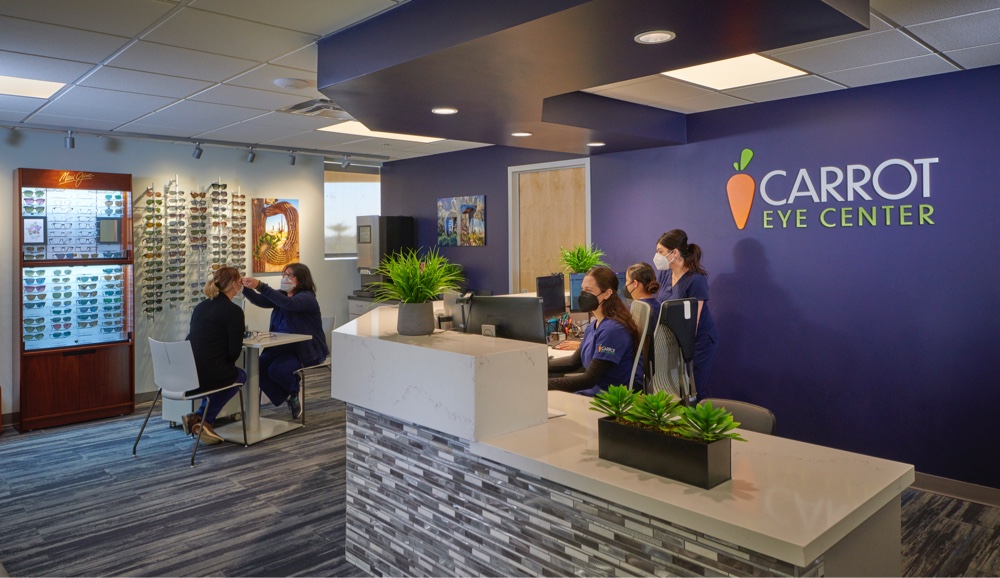 Ready to chat about your eyes? Get in touch.
We want to help you learn which vision correction procedure is right for you. Call us today for a personalized consult.
Call Us
Modern, Convenient, Accessible, and Personalized Eyecare
1500 S Dobson Road, Suite 313
Mesa, AZ 85202
Book a Consultation
LASIK can usually eliminate the need for glasses in most people. While everyone is different and exceptions apply, LASIK is most commonly used in people between the ages of 18 and 55 years old who are nearsighted, farsighted or have astigmatism.
LASIK is generally reserved for people whose glasses prescription has not changed for the past year. The exception is for people in their 40s and 50s, whose near vision changes every year due to a condition called "presbyopia." Modern LASIK is often used to treat presbyopia – which is the need for reading glasses after the age of 45 or so – using "blended vision." Determining whether LASIK is right for you is only possible after a complete "Advanced Ocular Analysis."
Unlike many "LASIK Centers", at Carrot we have expert surgeons in all forms of refractive surgery procedures. We fit the procedure to the patient, and do not try to force a "one-size-fits-all" solution. LASIK is one of several procedures offered at Carrot LASIK & Eye Center. Others include SMILE, PRK, ICLs, and various forms of Lens Based Refractive Surgery (LBRS) including Refractive Lens Exchange (RLE), the Intraocular Contact Lens (ICL) and refractive cataract surgery.
One of the key advances with Modern LASIK is being able to determine who are the best candidates before the procedure and offering other options to those who are not. This is only possible with an Advanced Ocular Analysis (AOA), which we like to describe as the best eye exam you will ever have. Some centers do not have the advanced technology needed to perform an AOA exam. We believe it is necessary and every patient at Carrot LASIK & Eye Center receives one so we can make the best recommendation for each person.
Some people are not candidates for LASIK because of certain conditions, such as keratoconus or macular disease. If that applies to you there may be alternatives. At Carrot we have all the advanced procedures and the technology and expertise to do them well.
Please submit your information and our team will be in touch shortly.
LASIK is now more affordable than ever.
In the time of COVID, Modern LASIK helps keep you safe.
Glasses and masks do not mix – masks fog up glasses and that can be dangerous. Using tape to stop fogging can irritate skin. Masks also increase dry eyes and make contact lenses difficult or impossible to wear. People who wear glasses and contacts can also make it impossible to keep your hands away from your face.
Being free of glasses and contacts can help.
The statistics prove it. LASIK surgical volumes are up in double digits in 2020 compared to 2019 nationwide. With COVID, LASIK is no longer elective. Get LASIK, be safe!